Innovative and wireless – made in
Ger
ma
ny
With frogblue, we offer installation companies and their customers a state-of-the-art system solution, from the flexible house to the Smart Home. In both new and existing as well as office buildings. Whether for electrical, lighting, heating or alarm systems, frogblue works without any cables, does not need a central unit, is doubly secure since it does not use the Cloud and can be expanded at any time.
Smart Home, simple and inexpensive – using Bluetooth®
is the vision that drives us forwards. We control the apartment from every conventional light switch. And this costs less than a conventional installation in the home. Central functions for light and blinds, room-spanning light scenarios, weather-controlled shading or twilight-controlled outdoor lighting are already standard. From every light switch or the smartphone from vacation.
Frog – this is what we call the green box
that hides invisibly behind the light switch. Frogs react to light switches, other switches and window contacts. They switch, dim, measure and open doors. Using Bluetooth®, they connect wirelessly via "virtual cables" to other frogs and then exchange switching commands throughout the entire building. This happens at lightning speed. The messages from other frogs are encrypted and passed along to extend their range.
Easy installation – expandable at any time
The frogblue Smart Home system is worthwhile even if used only for the lighting in a house. It greatly simplifies the installation, since central control functions and multi-way switching can be achieved wirelessly. No cable trays, fuse boxes or IT equipment are necessary with frogblue. From one frog to hundreds, frogblue can be extended at any time.
Frogblue is green – it saves energy and money
With a power consumption of only 0.2 watts, our frogs are exceptionally energy efficient. With a typical number of 30 frogs in one house, this adds up to just 6 watts. In comparison, wired systems with a switch cabinet can easily use 500 W. Even when dimming, the frogs save energy, as they hardly even become warm to the touch when operating at full load. This increases the service life. And the cables that are no longer required no longer need to be produced.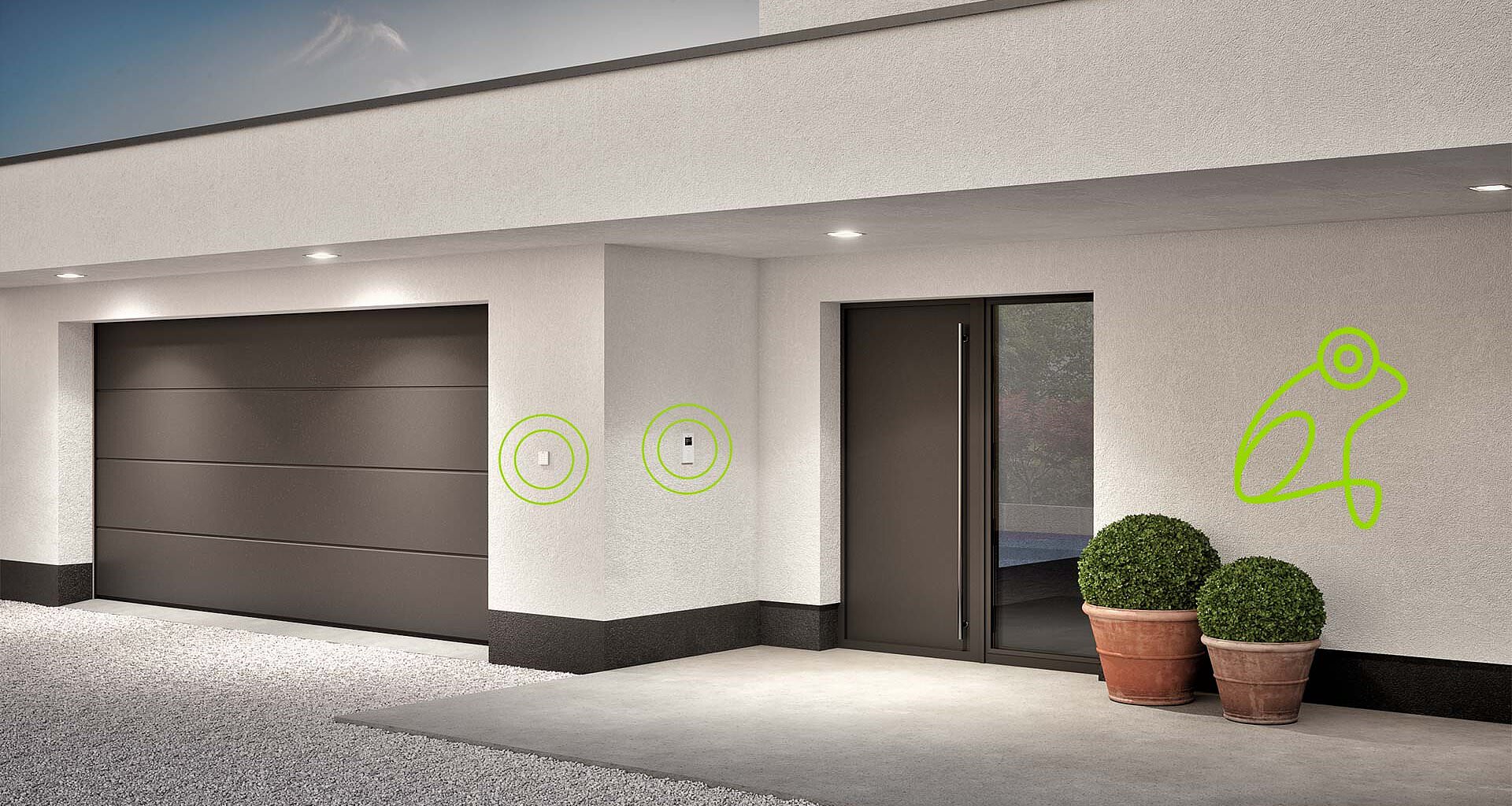 frogKey – one for all
With frogblue, one button controls the whole house. Point it upwards and it switches the light, point it downwards and the blinds respond, point it forwards horizontally and it opens doors. With activated room recognition, the frogKey switches only the lights or blinds in the room it is currently in. It also opens only the door you're standing in front of when you press the button. All this is highly encrypted, of course. And in an emergency, a double click switches on the light in the house or makes a phone call with voice message (panic function).
Atmosphere is just a click away
With just one click all lamps and blinds adjust for the TV evening. When leaving the apartment, one commando moves the blinds down, lowers the heating, turns off the lighting and activates the alarm. It can be controlled via Display, Smartphone, or just a double-click on the light switch. If there should be any window or outside door still open, it will be shown.
Alarm integrated
The frogblue Display monitors the building. Wireless. Every door, every window, every light switch or every motion detector can set off an alarm. Filtered by time or just in certain rooms. A telephone call with voicemail signals the alarm and reaches places, where internet does not work anymore due to bad connection. Remote control and two-way intercom are possible via telephone as well.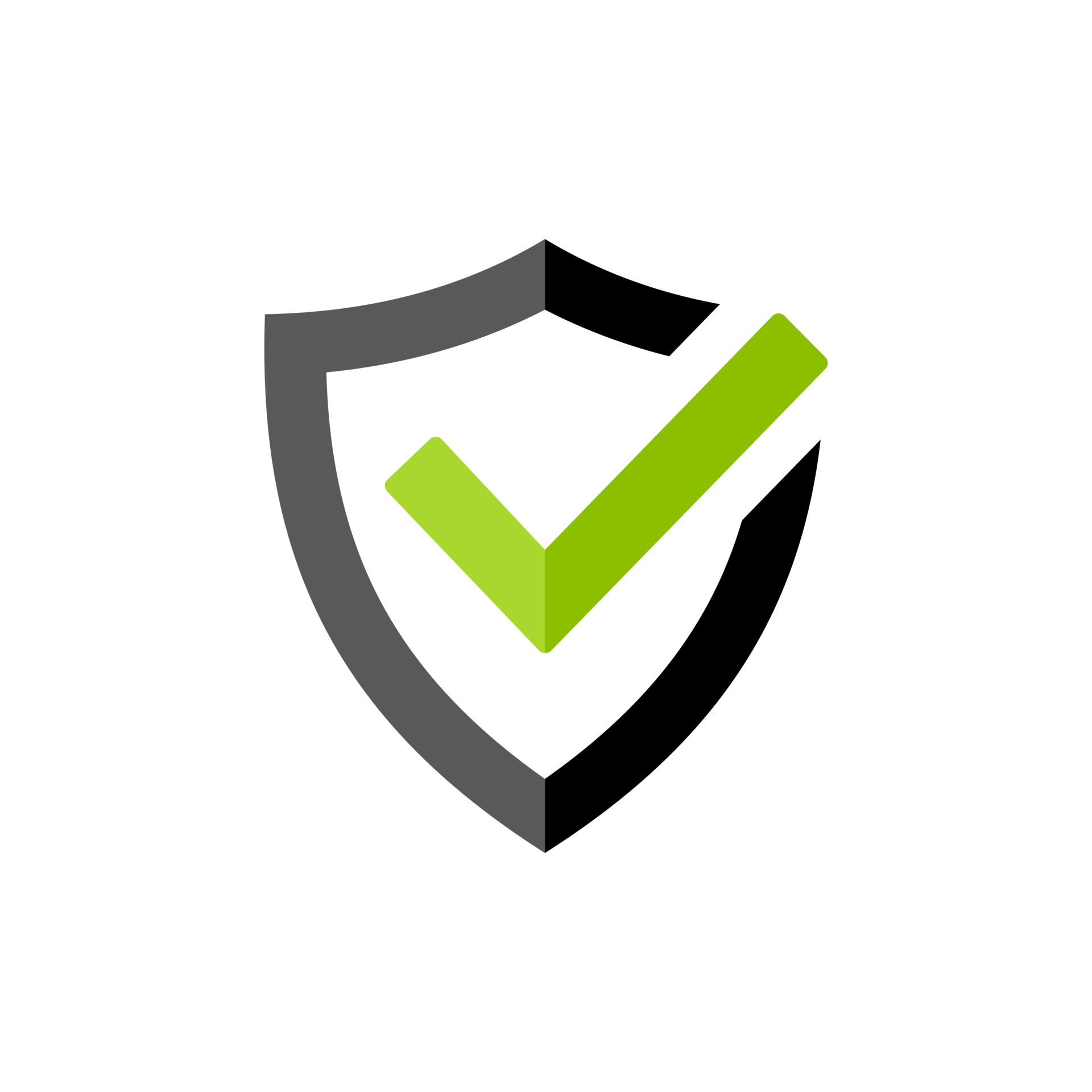 Doubly safe and secure
All information remains within the building and all is encrypted. Without Cloud and Internet. It is only needed if the home is controlled outside the project on the road via smartphone.
With the frogblue ProjectApp change requests are quickly implemented. All components are saved collectively in one single file. So nothing gets lost. And it's always clear.