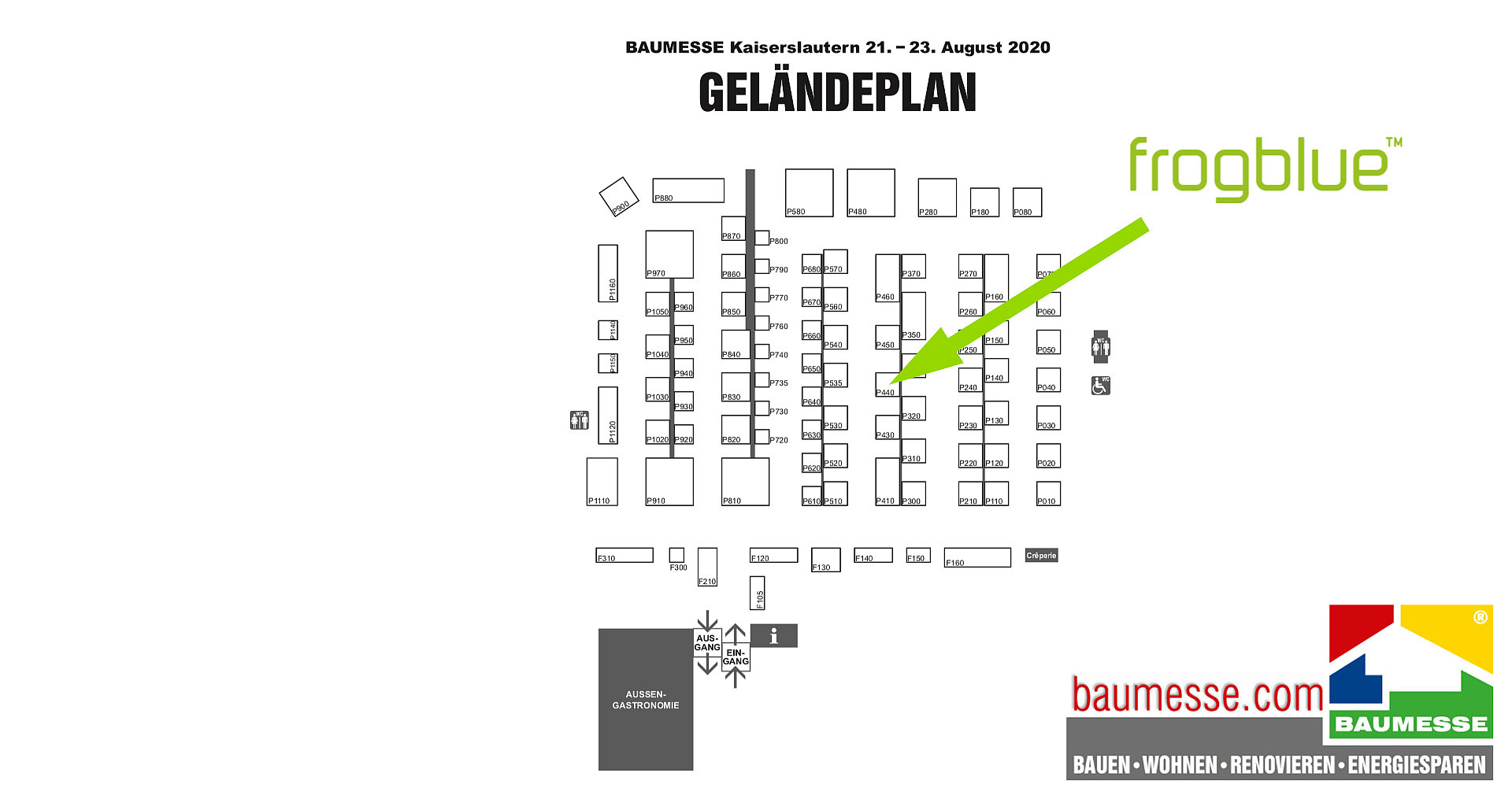 August 20, 2020
Construction Fair Kaiserslautern
From 21st to 23rd August 2020
Frogblue is present at this year's construction fair at the Messeplatz in Kaiserslautern!
Visit us in our hometown Kaiserslautern and test the frogblue system live with different applications! Among other things, lighting, shading and alarm will be shown.
From Friday, 21.8. to Sunday, 23.8. daily from 11:00 to 18:00 at our booth 440.
We are looking forward to your visit!
To avoid risks in the current situation there is a pagoda park outside, disinfection possibilities at the entrances and exits, mask obligation as well as a distance control. In addition, we also offer the possibility of hand disinfection at our stand and continuously clean the surfaces.