Här hittar du all information om vårt schema för frogblue.
Oavsett om det handlar om mässor, utbildningar eller evenemang, antingen på hos oss i Kaiserslautern eller hos våra partner in din närhet.
Alla tider finns i vår kalender. Klicka på valfritt evenemang för mer information och för att anmäla dig.
Vi ser fram emot att snart få träffa dig!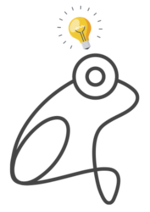 You can always find our on-demand webinars here on our Website! New and exciting topics will follow continuously. Just click "Join now", register and you can start straightaway. Are you missing some subjects? We're looking forward to recieve your input to training(at)frogblue.com.
frogblue Webinar "Initial configuration of a frogblue project" >> Join now <<
Appointment booking showroom