Aquí encontrará toda la información sobre las fechas en frogblue.
Ya sea en ferias, cursos de formación o eventos, tanto en nuestra concepción de ideas en Kaiserslautern como en las de nuestros socios locales.
Encontrará todas las fechas en nuestro calendario. Haciendo clic en cada evento obtendrá más información y podrá inscribirse directamente.
¡Esperamos verle pronto!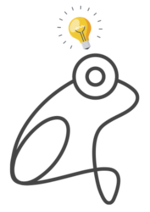 You can always find our on-demand webinars here on our Website! New and exciting topics will follow continuously. Just click «Join now«, register and you can start straightaway. Are you missing some subjects? We're looking forward to recieve your input to training(at)frogblue.com.
frogblue Webinar «Initial configuration of a frogblue project» >> Join now <<
Appointment booking showroom