Burada, frogblue önemli tarihleri ile ilgili tüm bilgileri bulabilirsiniz.
Fuarlar, eğitimler ve Kaiserlautern'de bulunan Fikir Üretim Merkezimizde veya ortaklarımızın tesislerinde yapılan etkinlikler.
Tüm önemli tarihleri takvimimizde bulabilirsiniz. İlgili etkinliğe tıklayarak daha ayrıntılı bilgi edinebilir ve doğrudan kayıt yaptırabilirsiniz.
Sizi yakında görmekten mutluluk duyacağız!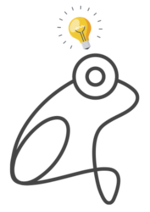 You can always find our on-demand webinars here on our Website! New and exciting topics will follow continuously. Just click "Join now", register and you can start straightaway. Are you missing some subjects? We're looking forward to recieve your input to training(at)frogblue.com.
frogblue Webinar "Initial configuration of a frogblue project" >> Join now <<
Appointment booking showroom