Vous trouverez ici toutes les informations sur les rendez-vous avec frogblue.
Qu'il s'agisse de salons, de formations, d'événements dans notre laboratoire d'idées de Kaiserslautern, ou encore chez nos partenaires locaux.
Vous trouverez tous les rendez-vous dans notre calendrier. Cliquez sur chaque événement pour obtenir des informations plus détaillées et vous inscrire directement.
Nous nous réjouissons de vous voir bientôt!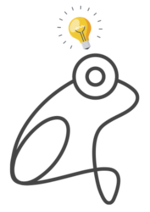 You can always find our on-demand webinars here on our Website! New and exciting topics will follow continuously. Just click « Join now« , register and you can start straightaway. Are you missing some subjects? We're looking forward to recieve your input to training(at)frogblue.com.
frogblue Webinar « Initial configuration of a frogblue project » >> Join now <<
Appointment booking showroom