Hier vindt u alle informatie over termijnen bij frogblue.
Of het nu beurzen, trainingen of evenementen betreft, zowel in ons innovatieve centrum in Kaiserslautern als bij onze partners ter plaatse.
Alle data vindt u in onze kalender. Met een klik op het betreffende evenement krijgt u nadere informatie en kunt u zich direct aanmelden.
We verheugen ons erop u binnenkort te begroeten!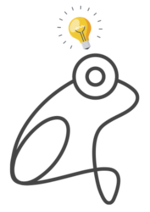 You can always find our on-demand webinars here on our Website! New and exciting topics will follow continuously. Just click "Join now", register and you can start straightaway. Are you missing some subjects? We're looking forward to recieve your input to training(at)frogblue.com.
frogblue Webinar "Initial configuration of a frogblue project" >> Join now <<
Appointment booking showroom