Qui troverete tutte le informazioni sugli appuntamenti presso frogblue.
Fiere, corsi di formazione o eventi che si svolgono nella nostra fucina di idee a Kaiserslautern o presso i nostri partner in loco.
Nel nostro calendario troverete tutti gli appuntamenti. Facendo clic su ciascun evento, ottenete informazioni più dettagliate e avete la possibilità di registrarvi direttamente.
Non vediamo l'ora di conoscervi personalmente!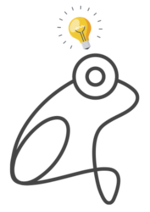 You can always find our on-demand webinars here on our Website! New and exciting topics will follow continuously. Just click "Join now", register and you can start straightaway. Are you missing some subjects? We're looking forward to recieve your input to training(at)frogblue.com.
frogblue Webinar "Initial configuration of a frogblue project" >> Join now <<
Appointment booking showroom