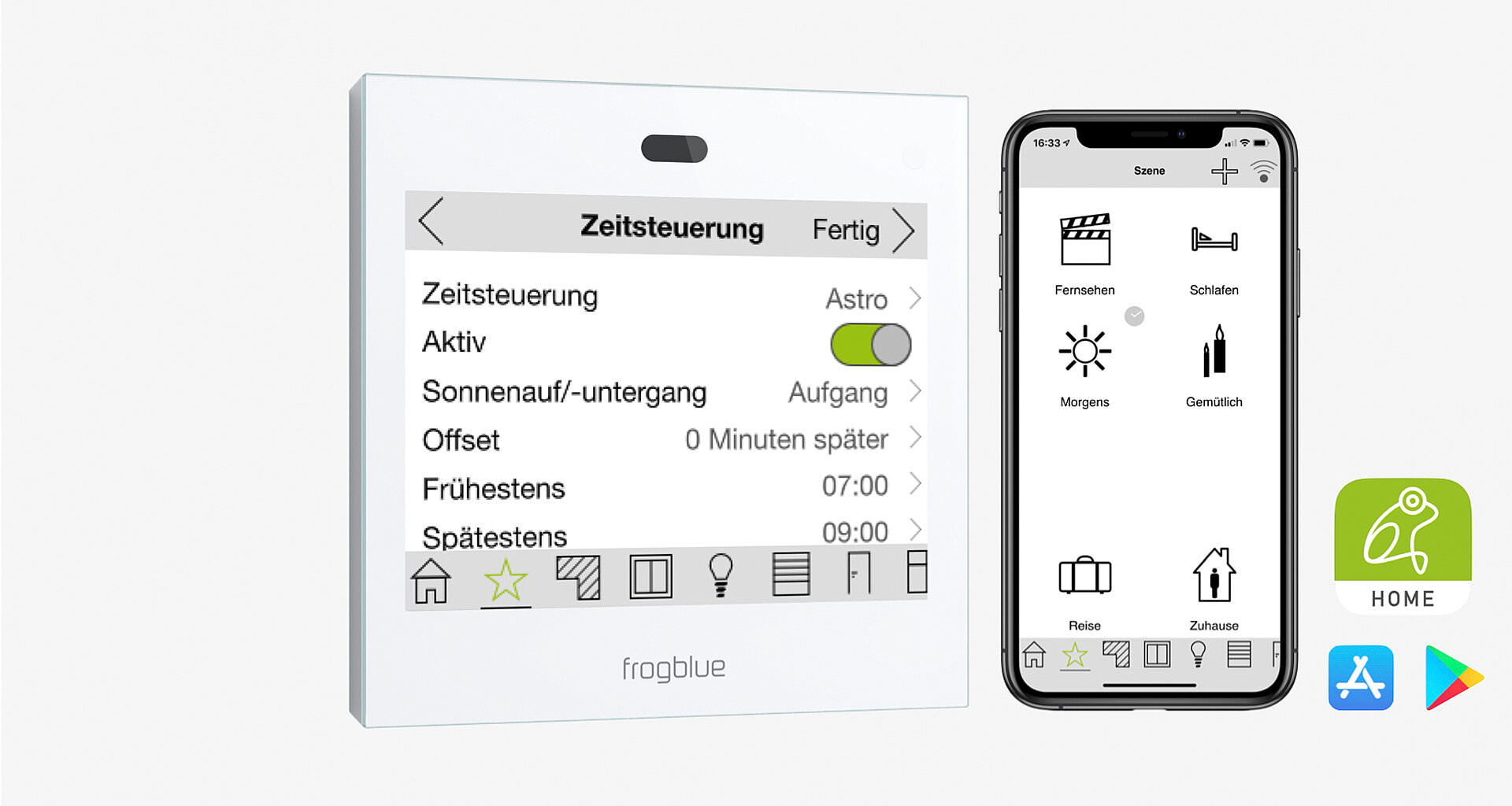 juni 4, 2020
frogblueHome 1.2
Update Release
Our new update is here!
The frogDisplay and the frogblue HomeApp get many new and exciting features and possibilities!
Among others there are:
a new user interface
User and rights management to give guests or the smallest members of the family only certain operating options
frogblue service on the road! Remote access is here!
Scenes can now save lighting, blinds and even positions
They can also be executed via time control or via the new astro function, i.e. simply with sunrise and/or sunset. So you can also do without a twilight switch
The new group view allows to save favorites
Network cameras and Internet TV can be easily integrated
The bridge function allows you to connect parts of a project via IP network, should the Bluetooth® connection not be sufficient due to physical distance
The update is available for iOS and Android in the AppStore and PlayStore. The update for the display is available here.