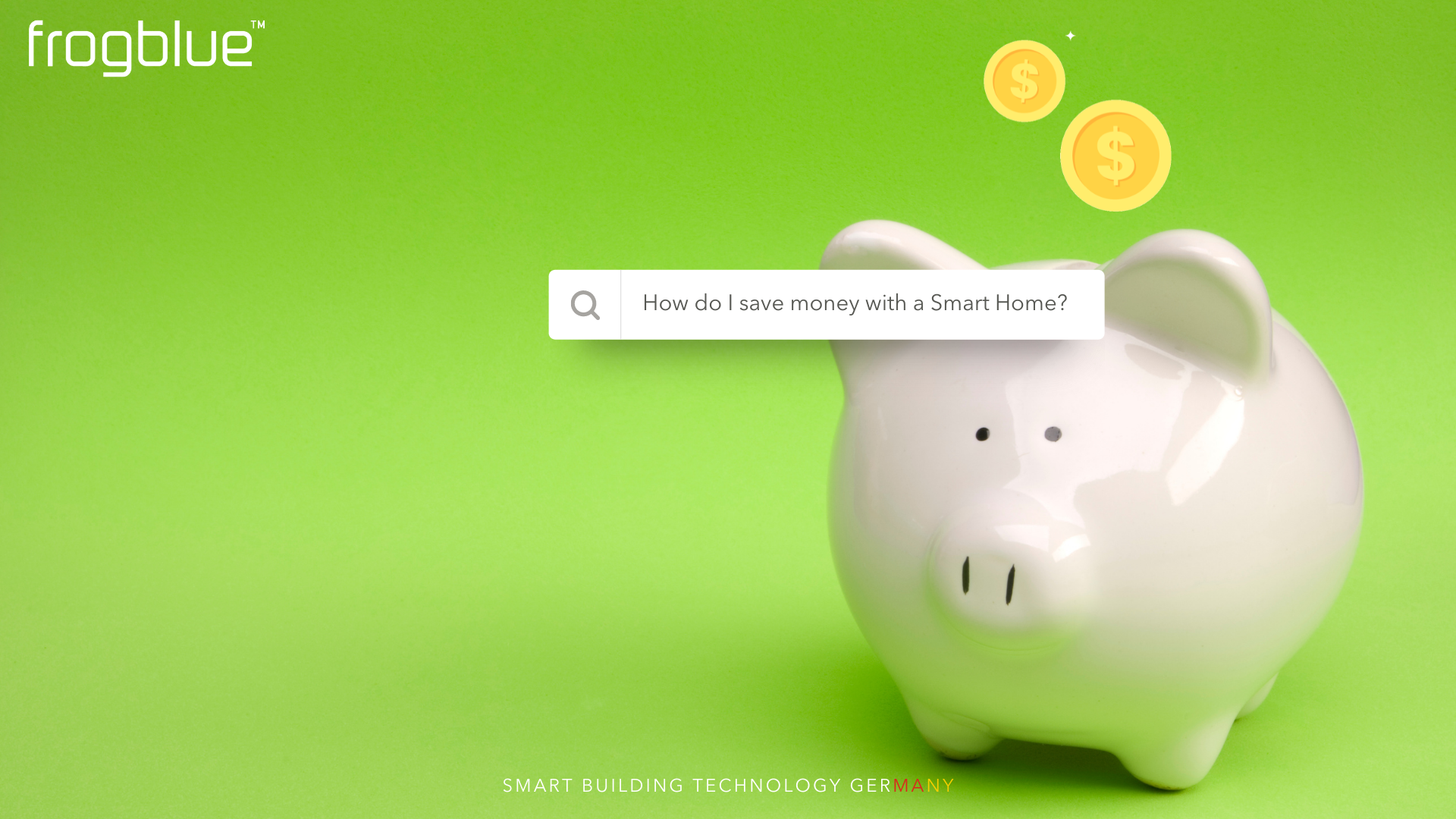 3月 4, 2022
Save energy and money
Save energy and money with Smart Home! Regardless of whether it's a new building, retrofitting in existing buildings or use in commercial buildings. Intelligent processes and links save energy and costs and are easy to implement without great effort!
Many applications can help to save energy and costs quickly and easily:
Central functions save energy
For example, a central OFF with a double click at the front door switches off all lights in the entire building.
Intelligent heating control for optimal heating behaviour
E.g. with fully automated day and night programmes and reaction to tilted or open windows and doors
Sustainable optimisation to prevent damage
Whether it's automatic ventilation when humidity is too high or automatic raising of the shading during storms and frost. Damage can be reliably prevented through intelligent linking with sensor technology.
Low consumption of the Smart Home
thanks to the avoidance of control cabinets, additional cables or a central control unit. With a consumption of 0.2 watts, the frogs themselves are hardly noticeable. The complete intelligence is integrated in all modules and does not require any additional products.
We would be happy to plan an optimised frogblue Smart Home based on an electrical plan or floor plan, free of charge and without obligation. Just get in touch with us!