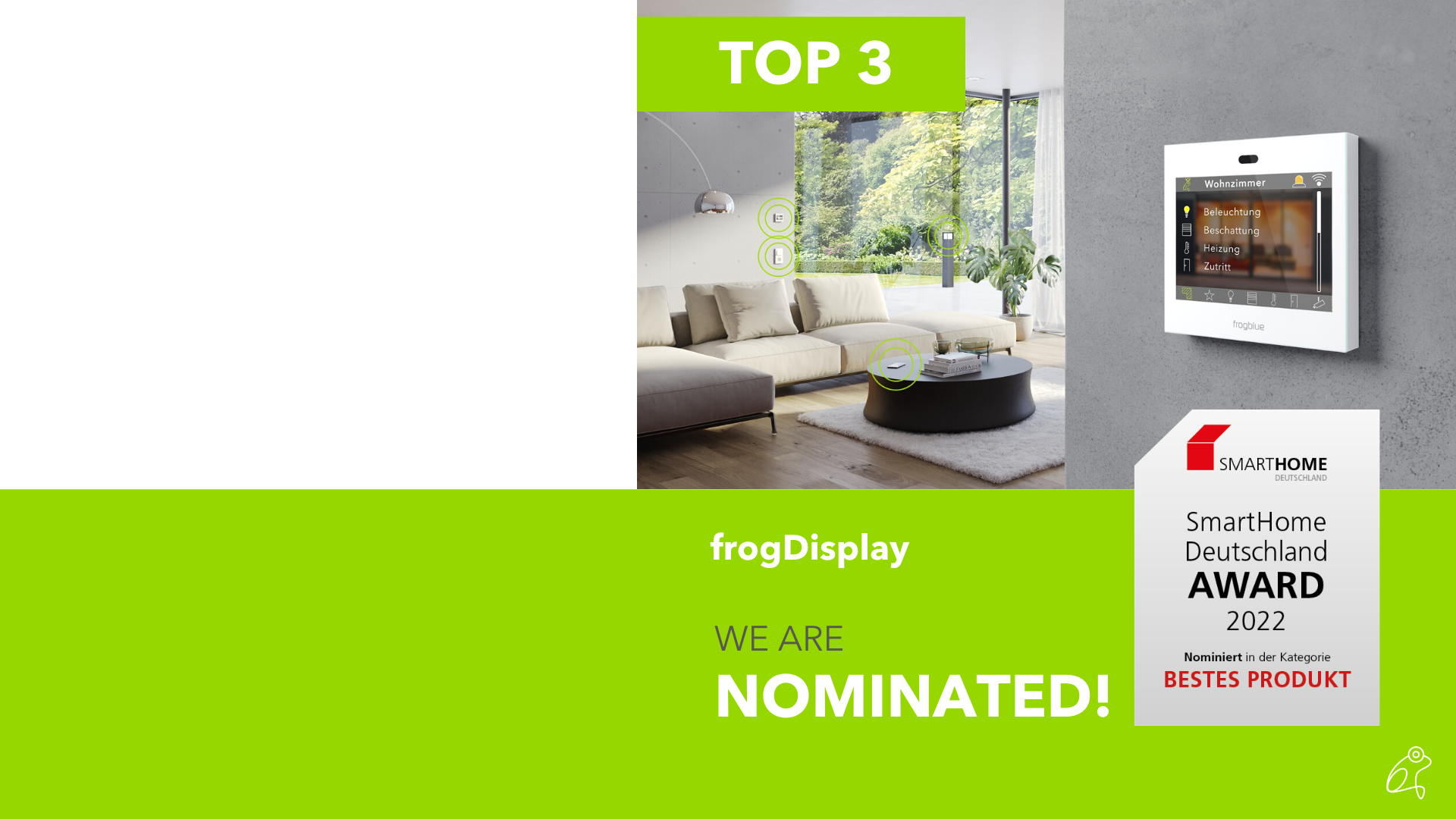 4月 27, 2022
frogDisplay nominated
"Best Product" 2022
frogDisplay in the TOP 3! 🏆
Our all-rounder has made it and is in the final of the SmartHome Germany Award of the SmartHome Initiative Germany/@smarthome_tv as best product!
The frogDisplay is a compact control interface – puristic, flat and in white glass design. At 81 x 81 mm, the frogDisplay is only as big as a light switch. All functions and scenarios of intelligent living (including heating control) can be controlled via touchscreen.
Via the frogblue Bluetooth® mesh network, it communicates directly with the frogs or other components of our system. The frogDisplay offers a telephone function and Onvif camera integration.
Like a "smartphone on the wall", the frogDisplay enables visualisation, access control, intercom and video display. Via its WLAN connection, it offers secure remote access of the frogblue HomeApp while on the move.
Alarm system included! Because: It monitors the building. Wirelessly. Every door, every window, every light switch or every motion detector can trigger an alarm. Time-filtered or only in certain rooms. Thanks to integrated SIP, a telephone call with a voice message, for example, signals the alarm and even reaches places where the Internet no longer works due to a poor connection. Remote control and intercom are also possible via telephone.